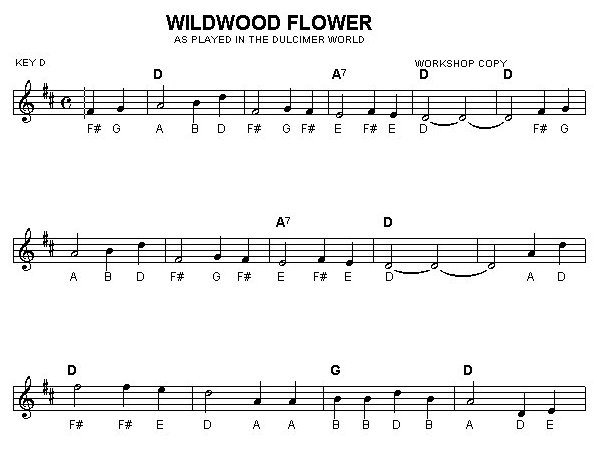 This is a nineteenth-century North American parlor song that has gone into the public domain. There are many variants, some quite amusing when compared to this version. For instance the line:
I will dance I will sing and my life shall be gay
I will charm every heart in the crowd I survey has been changed to:
Oh, I'll dance, I will sing and my laugh shall be gay
I will charm ev'ry heart, in his crown I will sway
Clearly a misunderstood line, passed along by the oral tradition. This is a fine example of the folk process.
This song was written by Maud and J.P. Weber, and popularized by the Carter Family. Another great Guitar picking song. This is the first song I've recorded with my new Martin HD28V that Dick Boak at Martin Guitars helped me pick out at the factory.
Lyrics:
[D] I will twine with my mingles of [A] raven [D] black hair
With the roses so red and the [A] lilies [D] so fair
The myrtle so bright in its [G] emerald [D] hue
And the pale amaryllis and [A] violets so [D] blue
Oh he promised to love me and promised to love
And cherish me over all others above
I woke from my dream and my idol was clay
And my portion of loving had all passed away
I will dance I will sing and my life shall be gay
I will charm every heart in the crowd I survey
Though my heart now is breaking he shall never know
How his name makes me tremble my pale cheeks to glow
Oh he taught me to love him and called me his flower
A blossom to cheer him through life's weary hour
But now he is gone and left me alone
With the wild flowers to weep and the wild birds to moan
Yes I'll dance and I'll sing and my life shall be gay
I will banish this weeping, drive troubles away
I'll live yet to see him regret that dark hour
When he won and neglected his frail wildwood flower