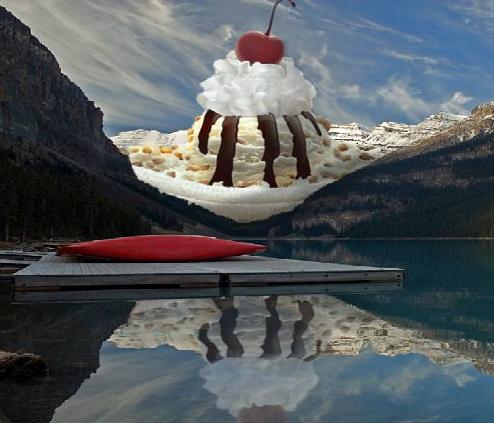 I always thought this was a kid's song until I reexamined the lyrics. I guess when Burl Ives had a hit with it in the 1940s I was a kid and the lemonade springs where the bluebird sings sounded appealing. I didn't notice the gin, cops and stones. It's about a hobo's utopia!
The original lyrics are even rougher as you can see here:
I recorded this with a banjo mandolin that I had bought in 1960 and left in San Francisco with a friend. He returned it to me several years ago and I had it refurbished thanks to Wayne & Robyn Rogers owners of Gold Tone Banjo.
Lyrics:
[D] On a summer day
In the month of May
A burly bum came [A] hiking
Down a shady lane
Through the sugar cane
He was looking for his [D] liking
As he roamed along
He sang a song
Of the land of milk and [A] honey
Where a bum can stay
For many a day
And he won't need any [D] money
Chorus:
[D] Oh the buzzin' of the bees
the bubblegum trees
[G] soda water [D] fountain
the [A] lemonade springs
Where the [D] bluebird sings
On the [A] big rock candy [D] mountain
There's a lake of gin
We can both jump in
And the handouts grow on bushes
In the new-mown hay
We can sleep all day
And the bars all have free lunches
Where the mail train stops
And there ain't no cops
And the folks are tender-hearted
Where you never change your socks
And you never throw rocks
And your hair is never parted
Chorus: