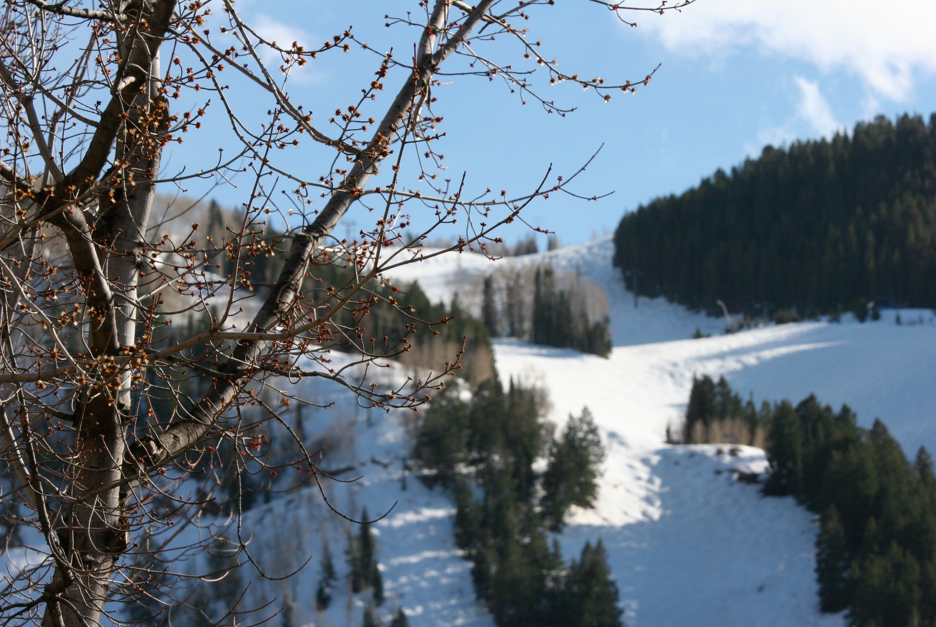 Photo by Camilla McGuinn
Another "Winter Song" during one the coldest winters in North America, due to several successive "Polar Vortices." A song brought to mind by the passing of the great folk legend and personal mentor, Pete Seeger.
Click here to see our tribute to Pete
.
I've added new words and new music as part of the "Folk Process" a term Pete's father Charles Seeger came up with to describe how folk songs change by one means or another; sometimes because they were passed by the oral tradition and the person listening didn't hear it properly. Or as in this case where the song was modified to fit a different circumstance. Pete Seeger found his time to "travel on." Our thoughts and prayers are with his family. We will miss him!
Lyrics:
[A] Done laid around and stayed around
This old town too long
Winter's almost gone
[D] Spring's a-comin' [A] on
[A] Done laid around and stayed around
This old town too long
[D] And I feel like it's [E] time to travel [A] on
Yes I [D] feel like it's [E] time
[A] Time to travel [F#m] on
[D] I feel like it's [E] time to travel [A] on
I've waited here for 'most a year
Waitin' for the sun to shine
Waitin' for the sun to shine
Hopin' you'd be mine
Waited here for 'most a year
Hoping you'd change your mind
Now I feel like it's time to travel on
Yes I feel like it's time
Time to travel on
I feel like it's time to travel on
Well, the chili wind it soon will end
I'll be on my way
Gone a lonesome day
Going home to stay
Chilly wind it soon will end
I'll be on my way
Cause I feel like it's time to travel on
Yes I feel like it's time
Time to travel on
I feel like it's time to travel on
2014 McGuinn Music