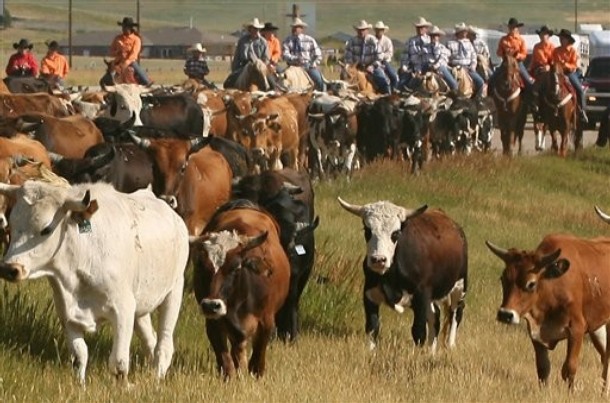 A cowboy love song. All sources point to a cowboy from Duluth, MN whose name is unknown. He was brought to the hospital after being thrown and trampled by what he called 'a terribly bad hoss.' A surgeon, Dr. T.L. Chapman, treated the wrangler for 'bones of both upper and lower legs broken, fractures of the collar bone on both sides, numerous fractures of both arms and wrists, and many scars from lacerations.'
As the unknown cowboy convalesced and his strength returned, he sang across the hospital ward in a mellowed tenor voice, and the other patients always called for more. One of the songs he sang was Colorado Trail.
Camilla and I have added two new verses to the traditional first verse. I chose this song because we'll be driving from Florida to Colorado in April to play a concert at the King Center for the Performing Arts on the Auraria Campus, in Denver on April 5th.
Lyrics:
D G D
Eyes like a morning star
G D
Cheeks like a rose
D G D
Laura was a pretty girl
G A
Everybody knows
D G D
Weep all you little rains
G D
Wail, winds, wail
D G D G
All along, along along
Em D
The Colorado trail.
Saddle up my dapple-gray
The sky still red with dawn
Keep a steady pace all day
Singing my sweet song
Riding through the purple hills
Just like Roy and Dale
All along, along along
The Colorado trail.
I'm going to find a silver mine
Then I'll stake my claim
Send it all to Laura
Shower her like rain
Hurry back on home to her
Speeding o'er the rail
All along, along along
The Colorado trail.
© 2001 McGuinn Music – Traditional / New lyrics by
C. McGuinn, R. McGuinn