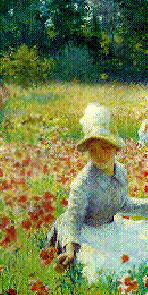 The Ash Grove is a 19th century Welsh folk song the tune of which has been set to many different lyrics including hymns and Christmas carols.
At age 17 my first professional show was at Ed Pearl's Ash Grove folk music club at 8162 Melrose Avenue in Los Angeles. The venue was named after this song.
I recorded the RCA LP "Tonight in Person" with the Limeliters there in July of 1960. I had my 18th birthday in the club and the servers brought me a cupcake with a candle. It's a sweet memory!
Lyrics:
[G] Down yonder green valley, where [Am] streamlets [D] meander,
When [G] twilight is [C] fading I [D] pensively [G] rove
Or at the bright noontide in [Am] solitude [D] wander,
[G] Amid the dark [C] shades of the [D] lonely [G] ash grove;
'T was there, while the blackbird [Am] was cheerfully singing,
[G] I first met that dear one, [A] the joy of my [D] heart!
[G] Around us for gladness the [Am] bluebells were [D] ringing,
[G] Ah! then little [C] thought I how [D] soon we should [G] part.
Still glows the bright sunshine o'er valley and mountain,
Still warbles the blackbird its note from the tree;
Still trembles the moonbeam on streamlet and fountain,
But what are the beauties of nature to me?
With sorrow, deep sorrow, my bosom is laden,
All day I go mourning in search of my love;
Ye echoes, oh, tell me, where is the sweet maiden?
"She sleeps, 'neath the green turf down by the ash grove."
Repeat First Verse